When I resigned from my post as an English teacher last August, I had no idea how long it would take for me to actually find work in my career field once I moved away. As I sit here now, at the end of August, I can tell you that it took me almost precisely a year to find something that kind-of-remotely-resembled my job back in Blighty. You see, there aren't a lot of international schools up here in the north of the Netherlands, and, as you'd expect, not speaking the language fluently has really held me back. I mean, I tried. I applied for over fifty English teacher posts, foolishly thinking that the fact that I was a native speaker would set me apart from the rest, and give me a chance, even though, when I think back, I would have probably sat down and cried in front of an interview panel if they had asked me to show them my Dutch skills.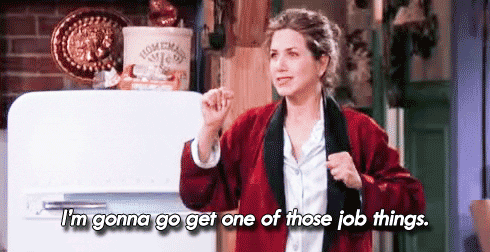 So there I was, unable to get a job and thus began my first stint in unemployment since I was fifteen years old. This was a time of mixed emotions for me. I felt trapped; unable to earn my own money whilst in a new place, and that was scary. The other side of me thought: why not just enjoy this time? After all, it's probably never going to happen again. As someone who struggles with anxiety every so often, I often fell towards the former, lamenting the fact that I wasn't able to earn my keep and living on my final savings. Luckily for me, I have a partner who was there for me every step of the way and picked me up whenever I felt like this.
Another really lucky outcome that fell at my feet was that the people around me knew teachers, and these teachers were actually enthusiastic about having a native speaker in the classroom. That's when I began taking on vrijwillagerswerk – known to us Brits as volunteering. Within a few weeks I had a short placement in a school where I could sit and watch classes taking place and speak a little English with the children. Although I didn't have an overly active role, I was back in the classroom. I felt a little like I was back on my first week of teacher training: owl eyed and nervous about everything around me. Back then the kids were scary; they spoke gibberish and knew that I was a new face with little experience or control – and now that feeling was back because this time, they were literally speaking gibberish to me, and I definitely had no experience or control. I didn't realise that you could literally regress in teaching practice and experience.
Although it was indeed scary, it was also incredibly liberating to sit and watch other professionals do their thing in a new country with a new environment and new rules. And also, the kids were really intrigued by my presence. Back then, my grasp on the Dutch language was pitiful, but I did understand the kids when they asked their teacher: "Spreekt ze Nederlands?". They wanted to know about me. Whether or not I could speak their language. They probably wanted to know how well I could understand them when they undoubtedly had things to say about me, but I guess it's sweet that they wouldn't want to offend me point blank. After that it took a few days, but by the end of my first week, they were asking to sit with me and talk to me in English. Now it was my turn to feel like a child. To feel as though I was special because everybody wanted to talk to me. It's a pretty good feeling actually. They wanted to know about me and they wanted to teach me Dutch and hear my terrible pronunciation. I kind of just wanted to be a student again.
After my stint at this school ended (we went on a little traveling bender to New Zealand), I felt a little more optimistic about how my career could progress one day, once I'd mastered the language. I started searching for other schools who thought it might be kinda cool to have a teacher-cum-student-cum-spectacle for the kids to learn a bit of English with. Turns out, one of my other half's best mate's sister is an English teacher over here. And she worked close by. It's always who you know, isn't it… Again, the same enthusiasm that I'd never felt towards me before was there, and I was invited in, and this time I was given a little more freedom with the kids. By this time, my Dutch had significantly improved, and I was actually able to introduce myself to multiple classes in my new found language. Honestly, if you ever want to feel like some sort of goddess or theatre star, pick up a new language and just stand somewhere and speak it. I guarantee there'll be more mouths open and excited applause than you'll ever receive again. I mean, it's kind of a shame that English people provoke that kind of response because we've actually bothered to learn a language other than our own, but it's the best feeling ever. In any case, I was welcomed so hard, I felt like I was a part of this team. This time, I was allowed to take small groups of children off and do fluency and pronunciation work, as well as help them complete written tasks in their work books. I finally felt like I had a purpose, and I loved every minute with the kids and teachers there.
As summer approached, the opportunity for some paid work was brought up. I almost fell off my chair. I wasn't offered a teaching role, but rather, the role of instructor, whose job was to work closely with the class teacher whilst taking small groups off to do fluency and pronunciation practice. It was literally what I'd been doing for the previous three months, and now they wanted to give me real money for it. I had done it! I had cracked the seemingly impossible task of working within education. I had one foot on the career ladder. I'd started again.
So as I sit here, in this, my last week of unemployment, I'm want to pass on a piece of advice. Never give up. When you think you're at the bottom. You can get back up on that horse. It takes time and it takes work, (and sometimes you have to work for free), but you will get there. Just keep going.